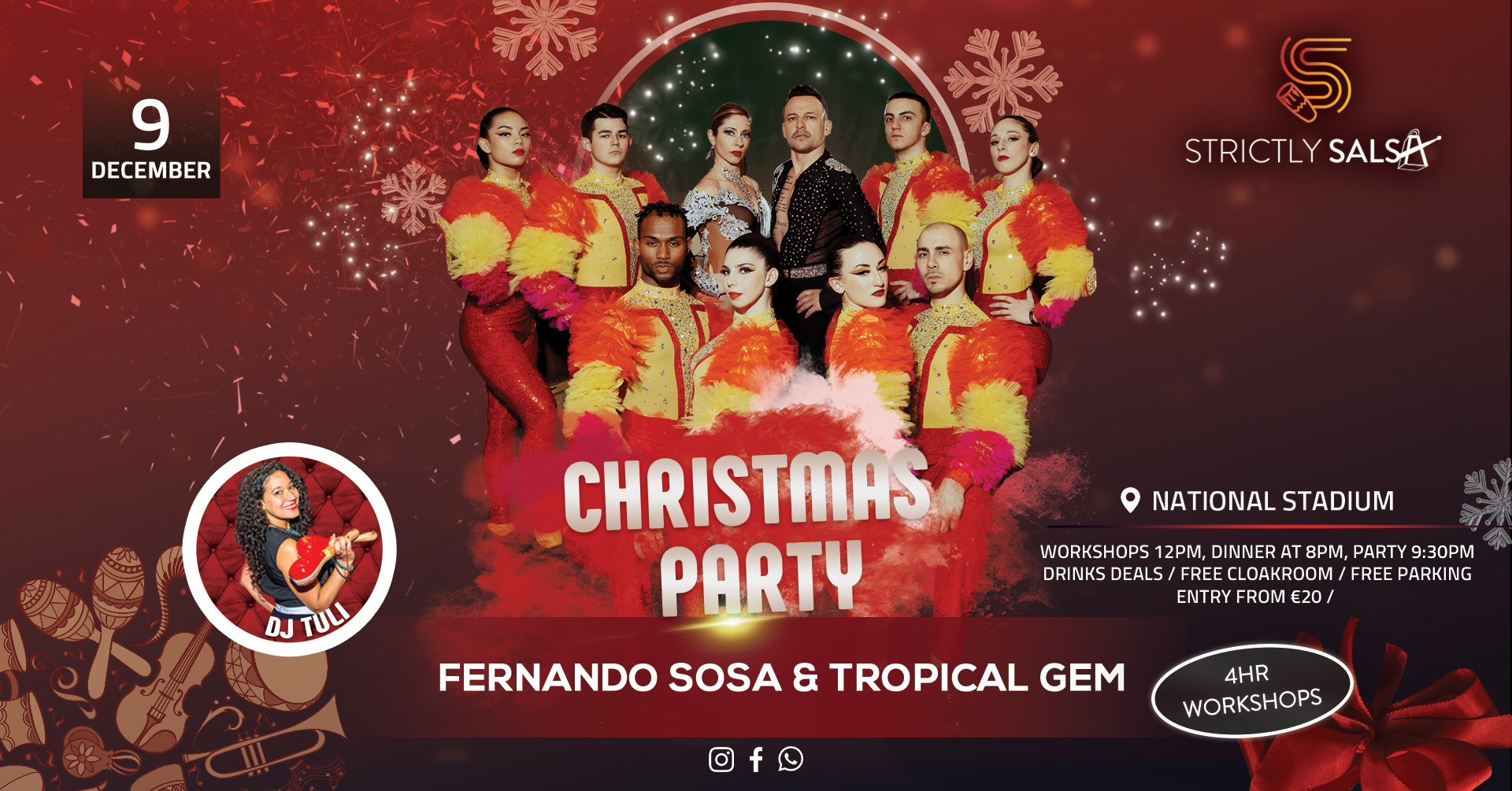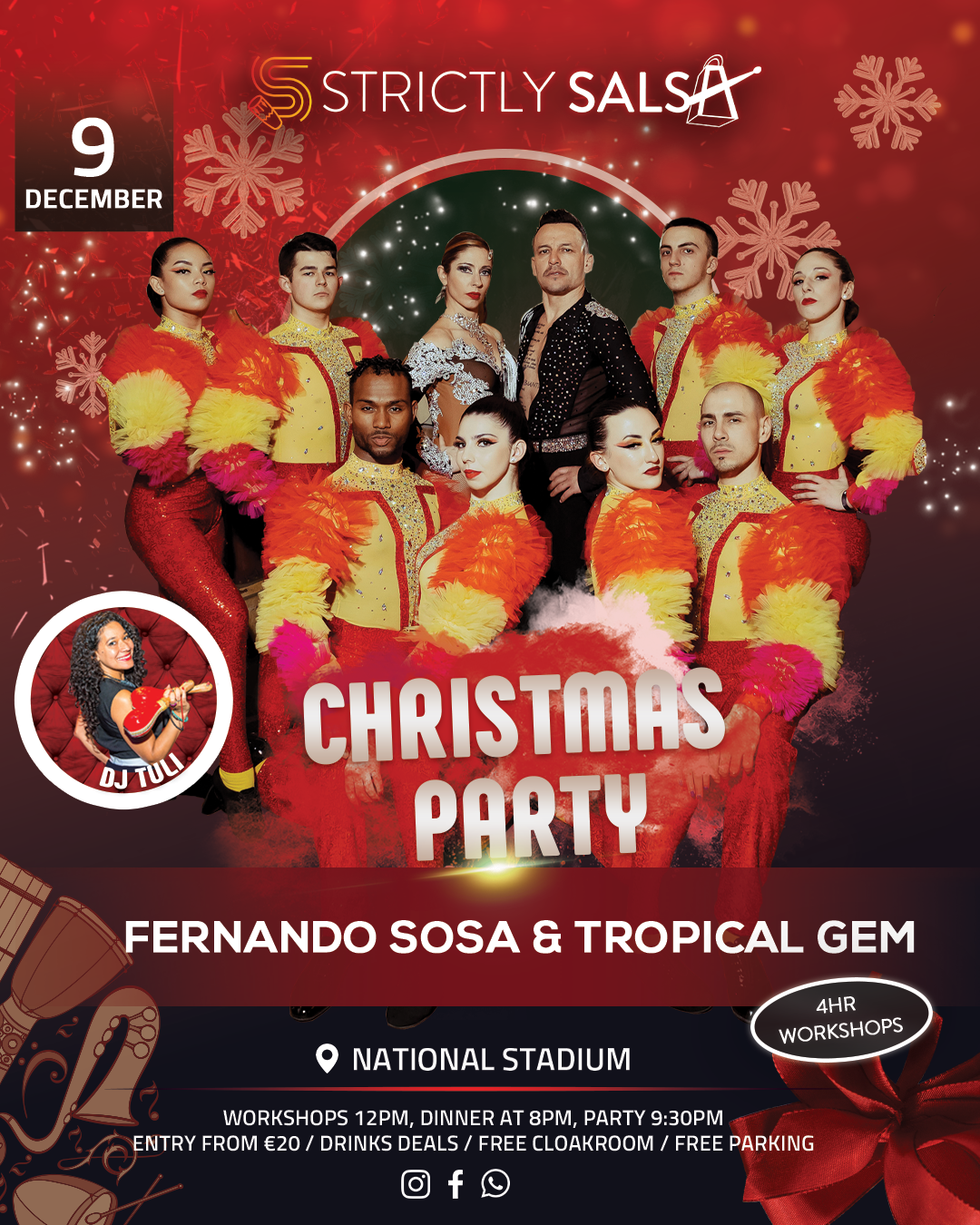 🔥BREAKING NEWS!!🔥
The wait is over! 🔥💃
If you were at our party last Saturday you already know we're bringing to Ireland the best and longest-running Salsa group in the world, Tropical Gem led by Fernando Sosa.
📅 DATE:
SATURDAY 9TH OF DECEMBER
Fernando Sosa and 5 other members of his group will come to Dublin for our Christmas Party on the 9th of December, teaching 4 hour workshops (two hours On1 and two hours On2) and will perform one of their amazing shows during the party!
The early bird tickets were sold out already in 5 minutes, so now we open the general sales for the next batch of tickets structured like this:
– On1 Pass: €65 (+4 admin fee) – Access to two hour On1 workshops and party)-
– On2 Pass: €65 (+4 admin fee) – Access to two hour On2 workshops and party)
– Full Pass: €115 (+5 admin fee) Access to all workshops and party (final price increase)
This will give everyone, regardless of the style you dance, the opportunity to take classes with some of the best in the world without having to travel abroad to very expensive festivals.
The workshops will run at improvers/intermediate level.
📍 VENUES:
WORKSHOPS & PARTY: National Stadium, 145 South Circular rd, Dublin
This event will be extremely popular and will attract students and dancers from all over Ireland, and since places will be limited we recommend getting your tickets now before they sell out.
The party tickets will be sold later on and they will cost €20 (included in any of the passes above). Closer to the event we will also open bookings for our traditional Christmas Dinner before the party.
On the night we will have multiple shows and the pleasure to also have again the very popular International DJ Tuli playing the best music!
Book your ticket via the form below or for more info or alternatives payment contact us on Whatsapp